Large 19th Century painted Garden Landscape panel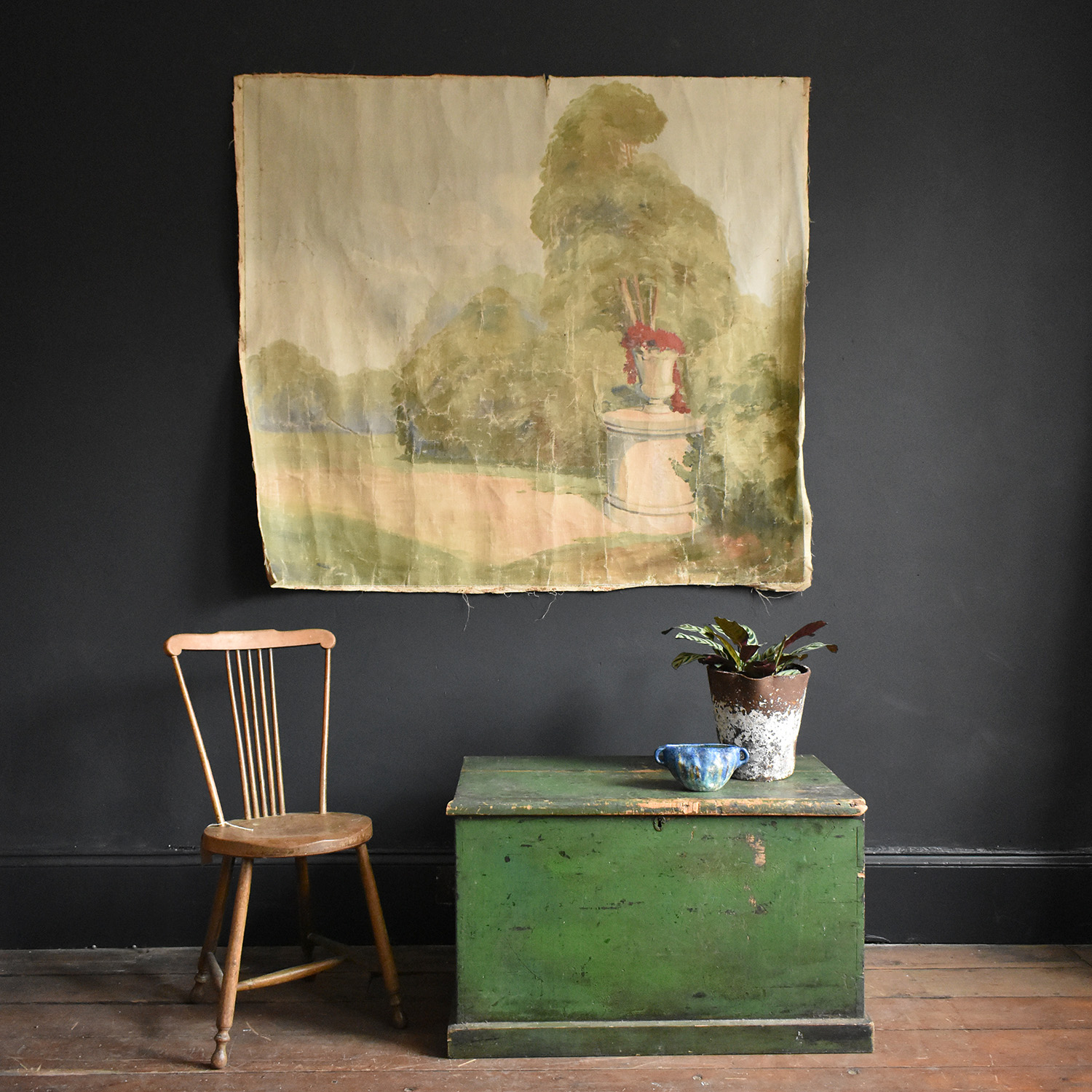 Large 19th Century painted Garden Landscape panel
Antique hand painted oil on canvas wall hanging of a Garden Landscape from 1881. A Large Decorative piece in beautiful muted tones.
This panel came from the Chateau de tresse , 49 maine et loire in France. It was painted in 1881 Until recently it had been safely tucked away and stored in the Attics of the Chateau - hence they are in quite reasonable condition given their age and that they are unframed canvas.
This panel is believed to have been painted by the Marques of the Chateau himself as its written on the bottom right edge of the canvas.
The small pale blotches on the back of the canvas are NOT mould but paint from where it has been rolled and small bits of paint have rubbed off and onto the back of the canvas. there is small tear to the top of the panel and one very tiny little hole that is barely noticeable as shown in the photographs.
Measuring 137cm wide x 123cm tall
sold out